KEELER PRECAST CONCRETE, INC. PROVIDES TOP RATE FUNERAL PRODUCTS & SERVICES
We take pride in offering the best products and services when it comes to your loved one's funeral. It is important for us to assist you with your every need. At this delicate time, we are here for you to make sure everything goes smoothly.
Thank you for putting your trust in us!
TRADITIONAL GROUND BURIAL:
WILBERT BRONZE BURIAL VAULT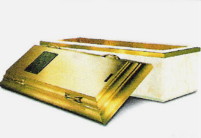 Wilbert Burial Vaults are the most requested precast concrete burial vaults in America.  Contact your Funeral Professional for additional information after visiting the web site.
WILBERT STAINLESS STEEL URN VAULT WITH WILBERT'S ARLINGTON URN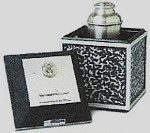 Cremation products by Wilbert.
          GRAVE SIDE SERVICES:  
We install burial vaults at the grave site.
We provide casket lowering devices.
We erect tents for inclement weather.
We are available to assist the Funeral Professional at the grave site.
We seal the vault after the service.